One member leaves after being hazed, another suspended.
Nearly everyone has seen this story by now. Jonathan Martin left the Miami Dolphins after the bullying got to be too much and one Richie Incognito has been suspended because of his over-the-top actions toward Martin. The actions included nasty texts, the lunchroom snubs, the "rookie tax" that got out of all proportion, and we can only speculate what is being left unreported.
But doesn't this story read very much like all the fraternity hazing stories we see on a regular basis? One big difference, though. There is no hue and cry for NFL football to be banned, or a team dissolved. In fact, most of the articles imply that a "reasonable amount" of rookie hazing is to be expected and even accepted. It's just the 'bad stuff" that is too much.
If this level of hazing had taken place in any of the fraternity chapters I have volunteered with over the years, there would have been serious consequences, not just from me but from the other volunteers and the Headquarters staff.
The argument can be made that "these men are grown-up professionals" and as such do not need supervision. I reject that. Hazing is wrong. Period. The fact that sports teams still engage in it shows the need for oversight and direction.
Sources: 'Rookie Tax' at the Heart of Miami Dolphins' Jonathan Martin Hazing | Bleacher Report:
This comes from a Miami Dolphins player in a brief interview with Bleacher Report:
"Some of the criticism is unfair. Some of it fair. No one has been physically bullied. I haven't seen it. Where things went too far was with the money."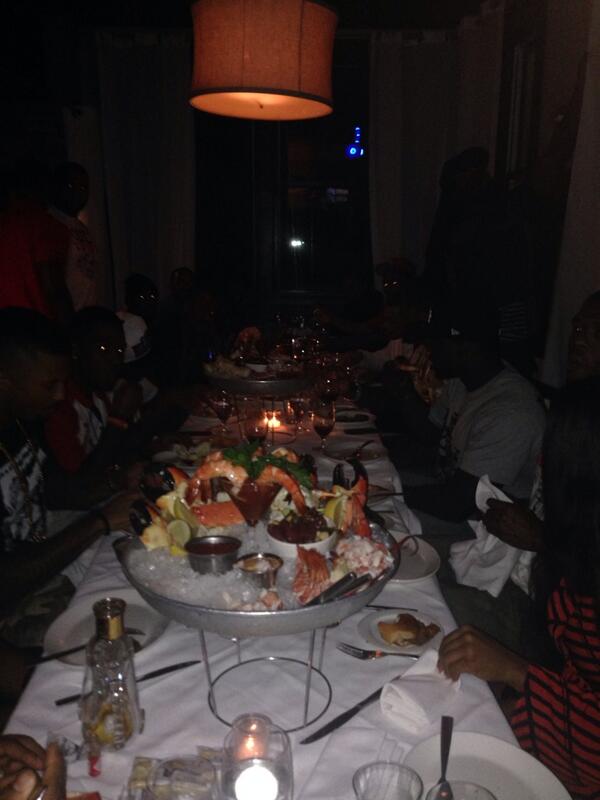 Everything tastes better when rookies pay for it
This comes from an NFL agent who represents several Dolphins players: "The hazing thing is about the money. It's gone way too far."
The Miami locker room has been a mess. So many reports. Some are true; others are wrong. The Dolphins and the issue of hazing became a national story when offensive lineman Jonathan Martin suddenly left the team last week. He has yet to return.
[...]
Teammate Richie Incognito has been identified as the alleged ringleader of Martin bullies. Incognito denies this and has demanded an apology from several news organizations. Sunday night, the Dolphins announced Incognito was suspended for conduct detrimental to the team.
FoxSports.com reported that Incognito left texts and voice messages that were racially insensitive and threatening in nature. The site also reported that financial demands from veterans to rookies were an issue. In one instance, rookies were forced to pay for a strip club outing.
'via Blog this'