Michigan Alpha Sig Eps are moving in to an old church. Lets hope that they have the heavy duty lightning rods installed.
Time capsule commemorates church's past - The Michigan Daily
: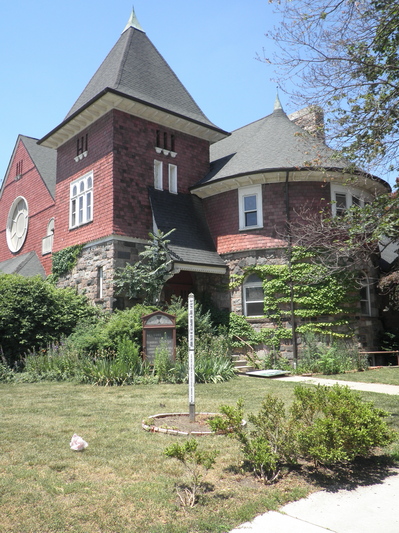 New home of Michigan Alpha
"Amid the construction at Memorial Christian Church, located on the corner of Tappan and Hill Streets, members of its former congregation and of the Sigma Phi Epsilon fraternity essentially heard its walls speak when a time capsule embedded in the building's cornerstone from 1914 was opened yesterday as part of a decommissioning service at the church.
Among the contents of the dented copper box were a Bible, a map of Ann Arbor, a history of the church with names of members and officers and an American flag with only 48 stars. The occasion was bittersweet for members of the Disciples of Christ, some of whom had attended services held at the church for more than 30 years. The event symbolized a parting and a meeting as Sig Ep is renovating the church to become its new University chapter house."
'via Blog this'
In all seriousness, this is a great way to preserve an historic structure and keep it useful.