UW students play "fire fighter" to learn fire safety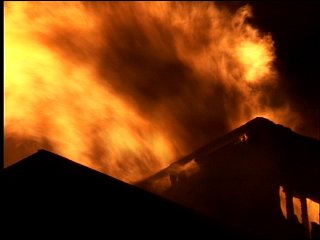 MADISON (WKOW) - Some UW students played firefighter in an effort to learn the importance of fire safety.
Donning helmets, jackets and other fire gear, a group of student leaders got some hands on experience at the Madison Fire Department's Fire Academy.
Tasks included carrying a hose up three flights of stairs, spraying a fully pressured hose, and putting out flames with a fire extinguisher.
The run through was especially significant to the members of the Sigma Phi Epsilon fraternity, their house burned down last year.
"I wish we had this before the house burned down, I mean now that I've done this, it's truly educational and I am glad everyone is doing this," frat member Anthony Colon.
Madison Fire officials say the Sigma Eps fire last year is an example of how students living off campus are more vulnerable to fires and fire fatalities.
MFD spokesperson Lori Wirth says the event also focused on the city's new fire alarm ordinance.
It requires working alarms in all rental properties and they must be hardwired or have a non-removable 10 year battery.
Wirth says they stressed the importance of having them and not tampering with them.
"Landlords can't be at properties each day to check to see if people are taking batteries out of smoke alarms. We have tamper resistant smoke alarms and citations for those who tamper with it," Wirth says.
The fine for tampering with an alarm is $172 for the first offense.
Before burning down last year, the Sig Eps house passed recent inspections and had a fire alarm system, but no sprinkler system.
In 2007, one person died at a fire off campus on Bedford Street. That home had no working smoke detectors.